IDA Ballet Performance Program
The Indy Dance Academy Ballet Program (IDAB) includes…. an hour and a half of technique-intensive ballet class offered once per week. The class will focus on students' ballet, pre-pointe, and pointe technique.  Included in the class curriculum is a one-hour ballet barre and center class, along with a half hour dedicated to learning a traditional ballet variation from one of the ballet classics! Upon instructor evaluation, the students will be escorted to a pointe shoe fitting in order to advance through the program. Performance Opportunities include participation IDA Holiday Hoopla and Recital.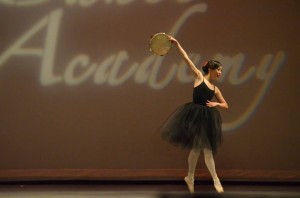 IDAB Program Requirements: The Indy Dance Academy Ballet program is for the dancer, age 10 years and older, who is interested in excelling in ballet technique, pre-pointe, and pointe technique. Expectations for all dancers participating in the Ballet Program include:
Commitment to the full 2017-2018 Season.

Participation in all performance opportunities. * performance fees may apply

Enrolling in ballet technique class at Indy Dance Academy
For pricing information please email Dance Director, Stefanie Allen, at stefanie@indydanceacademy.com
About the Instructors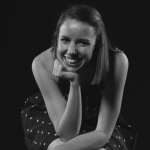 Originally from Wabash, Indiana, Brittany Bain currently resides in   Indianapolis where she is a dance instructor and choreographer. Brittany graduated summa cum laude from Ball State University in Muncie, IN with a Bachelor's degree in Dance Performance. She also is a graduate of Florida State University's School of Dance with a Master of Fine Arts degree in Choreography and Performance. Upon graduation from FSU, Brittany lived in Rochester, NY, where she was a full-time instructor at 25 North Dance Academy and Theater, as well as a member of the contemporary dance company, BIODANCE, under the direction of Missy Pfohl Smith. Also a project-based choreographer, Brittany's work has been selected for presentation at The Breaking Glass Project in NYC, ChEck Us Out Dance Festival in Central Park, DUMBO Dance Festival in Brooklyn, and The Citigroup Theater at The Ailey Studios. While she loves performing and choreographing, Brittany's passion lies in teaching students of all ages. From toddlers to adults, she's had the privilege of teaching multiple dance styles to a variety of students in New York, Florida, and Indiana.
Annie Mushrush was born in St. Charles, Illinois where she began her dance training at the age of 3. She is currently dancing professionally with Ballet Theatre of Indiana. In May 2015 she received her Bachelor of Arts degree, magna cum laude with Highest Honors in dance pedagogy from Butler University, where she studied under and performed the choreographic works of Marek Cholewa, Patrick Hinson, Michelle Jarvis, Stephan Laurent, Susan McGuire, Cynthia Pratt and Derek Reid. While dancing for Butler Ballet she performed principal roles in Herzlichen Romanzen and The Nutcracker as the 'Dew Drop Fairy' and a soloist role as the 'Silver Fairy' in The Sleeping Beauty, among other roles in Giselle and Cinderella. In 2014, she toured Europe performing with Butler Ballet and trained with the Polish National Schools of Ballet in Warsaw and Poznan, Poland as well as The National Conservatories in Prague, Czech Republic and Bratislava, Slovakia. Prior training also includes Northern Illinois University where she studied under Judith Chitwood, Brian Carey Chung and Autumn Eckman. While dancing with Northern Dance Theatre she performed the principal role of 'Raymonda' in Raymonda and represented NDT at the American College Dance Festival in 2012.